NORWEGIAN THEATRICAL POSTER DESIGN
This theatrical movie poster is composed from diverse
behind the scene
-stills, in a way that tells us the story and relation between the two main characters. And at the same time brings us a feeling of the atmosphere around the story. This poster is not a re-design due to the fact that it was produced before the movie went in theatres and therefor before the official poster was presented.
"About a pompous, aging alcoholic and a tourettes-inflicted ten-year-old boy who are forced to spend a week 
together at a high-end hotel. The only thing these two have in common is that they are both difficult to like. The hotel serves as their shared 
escape 
from the outside world and the problems it presents."
The official movie poster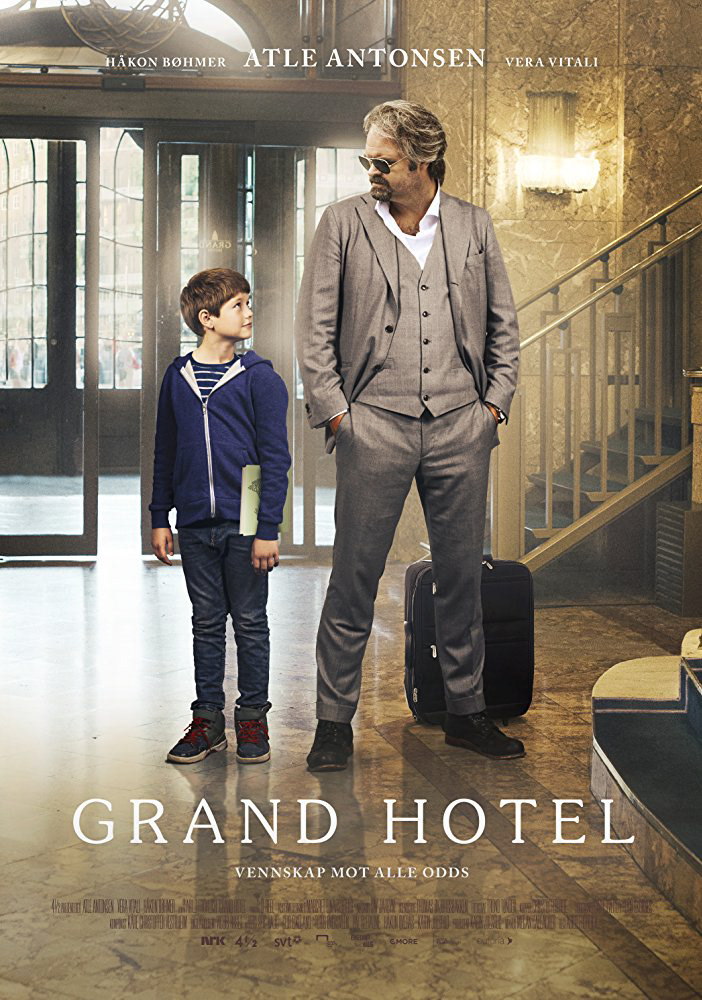 Mentor: 
Paul Wilson, creative director at Yellow1 
Work type:
Solo
- Duration:
4 workdays 
Project made at School of Visual Communication, DK